Imagine living in a house without a window? It is impossible. We have all encountered windows from homes, schools, and workplaces. Our ideas have ended at adoration and shutting them when done. What if we suggest more creativity through decorating your window? Well, here are a few ideas you can use to decorate any window.
Curtains
Curtains are one of the ways of providing shade and privacy in any room inside the house. They are the most common decorations for windows that still bring out the inner beauty of your home. You can choose a dull color such as a black and white or curtains with striking hues. They should match the paint on the wall and the seat colors for a glam finish.
For living rooms with few windows, you can choose curtains that allow penetration of light. You will never go wrong with sheer white curtains that run way up to the ceiling and down to the floor. For your bathroom window, you can hang a short curtain for privacy purposes.
Kitchen curtains, on the other hand, should go with the mood. If you want a modern style, you can choose neutral fabric curtains. Smaller kitchens need lighter colors for curtains, while bigger kitchens need dark colors for balance.
Suncatchers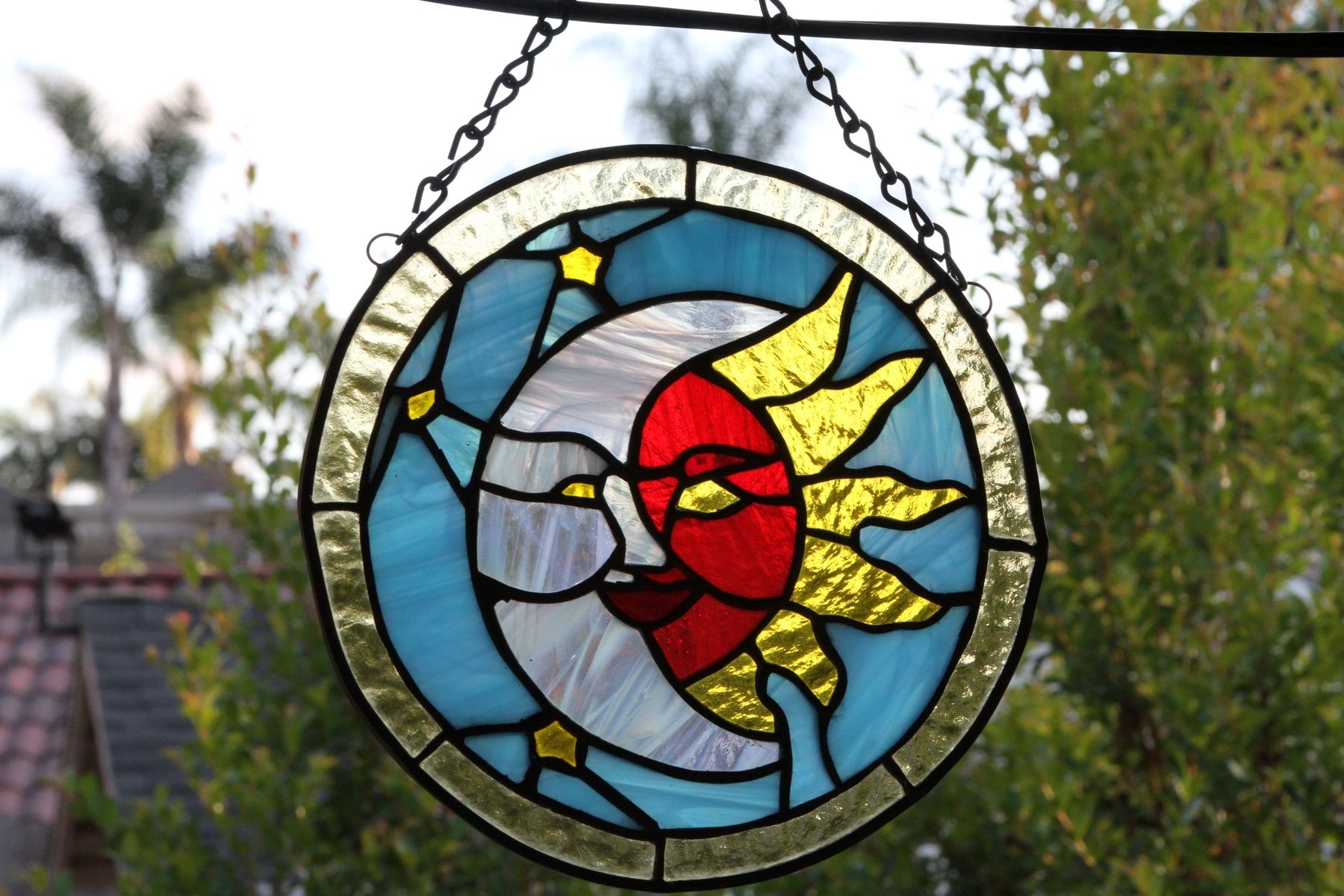 Suncatchers for windows are decorations made from stained or clear glass. They reflect sunlight when hanged at the window while giving your indoor a blissful view. When placed in any room, suncatchers for windows add a touch of color.
When positioning your suncatcher, we recommend choosing the east-facing window because it gets enough sunlight in the mornings. The west side window is also recommendable because of the evening sunshine.
There are thousands of suncatchers for windows in the market. You will never go wrong with crystal suncatchers, prism crystals, crystal balls, rainbow crystals or crystal balls. They all come in different shapes, sizes, and colors. You can go for simple or sophisticated designs that arouse flora.
Blinds
There are a variety of window blinds that can suit any decoration for windows. The types of blinds available include:
Roller blinds
Sheer roller blinds
Wood blinds
Vertical blinds
If your windows are broad, we can suggest vertical blinds as they control light filtration. The vertical rollers come in different fabrics. You can choose light or heavy materials according to your budget. Also, there are translucent, sunscreen, and fire retardant fabrics that give a stylish decoration.
Roller blinds are easy to operate and cheap to maintain. They can fit well in any room within your house or office. For organizations, you can print logos on the roller blinds to give a corporate identity and a brighter touch for photography sessions.
Do you love artwork? Well, try out wood blinds because they are unique, and they add a beautiful touch to your windows. You can never go wrong if you choose dull woods or sugary tints. They are durable and come in a variety of feels. Sheer roller blinds also work beautifully and give a brighter touch to the house. They offer privacy, and you will have the ability to control the light that gets into your home.
Plants
Plants are the best option to decorate your windows. However, houseplants grow well under low light and need positioning on windows facing the direction of light. For outdoor plants, you will have to choose flowers that thrive under your area's climatic condition.
If you're going to decorate the inside of your window, you will have to choose a flower pot that matches your home's decorative style. Copper plant pots are an excellent choice for industrial style décor, while plant pots with geometric patterns work for ethnic style décor.
One of the plants that can decorate your windows includes the jade plant that can be placed at the window, receiving a lot of light. They germinate slowly over the years and need to be planted on a heavy pot to avoid falling. The aloe plant is another succulent plant that can brighten up your window. Both aloe and jade should be positions at either south-facing of east-facing window seals where direct sunlight gets them.
For larger windows, you can opt for Fiddle-leaf fig as they grow tall and protect your indoors from excess sunlight. Other adorable plants can be Pilea perperomides, cacti, and streptocarpus that grow well in low light levels.
Use the above ideas and witness unique changes in the interior and exterior beauty of your house. They are all within a budget, stylish, and balance privacy.